Weekly Voice Tasks Calendar for Speech Therapy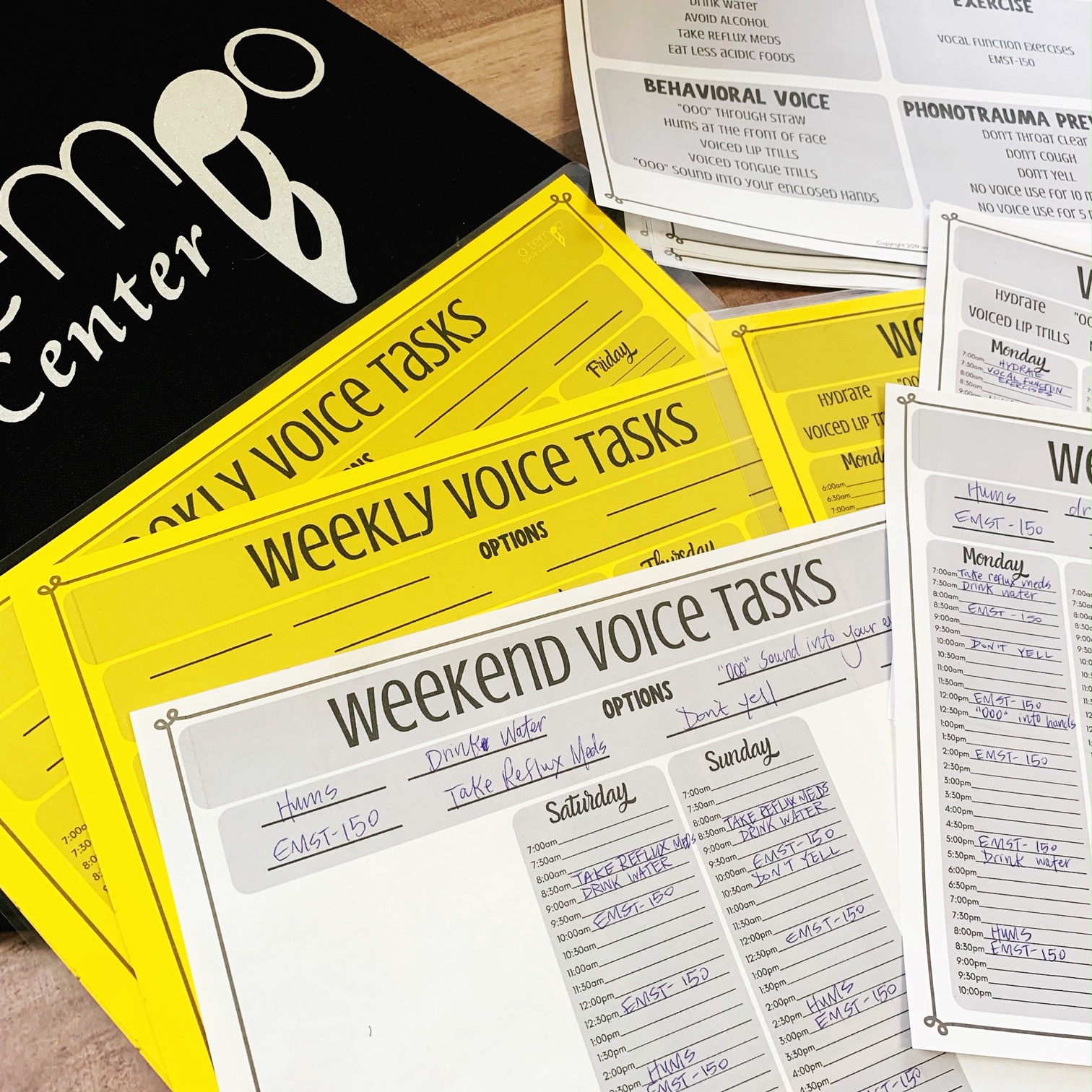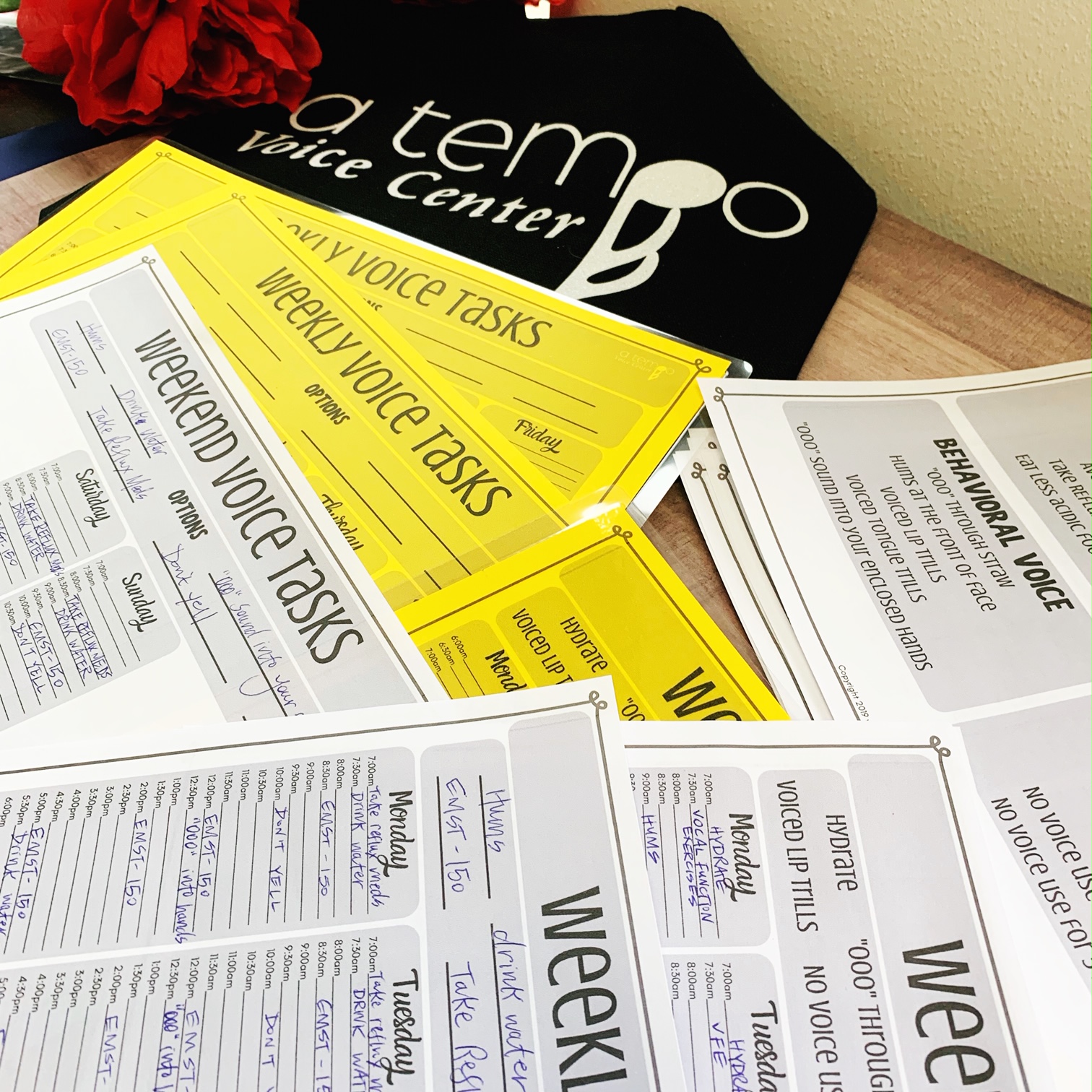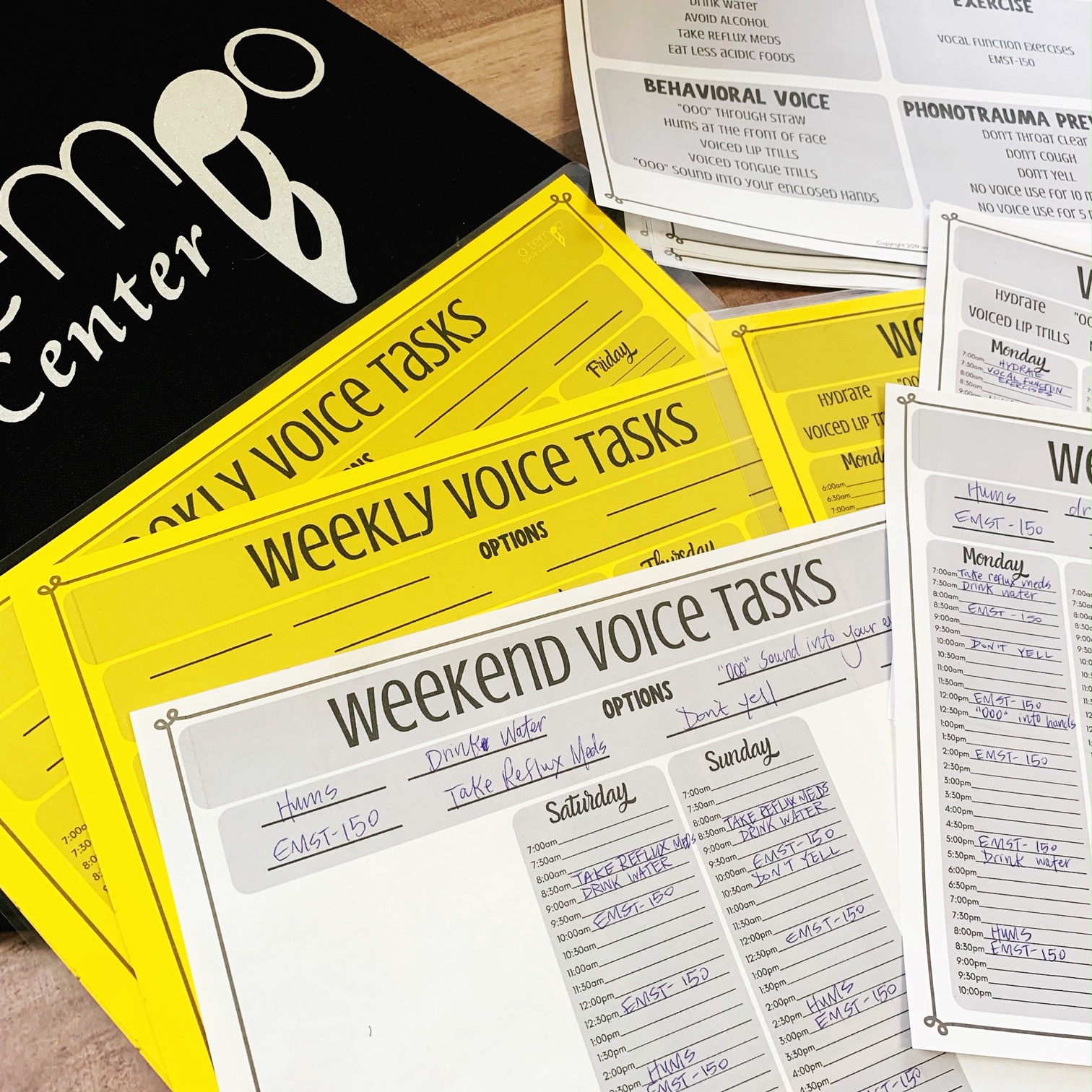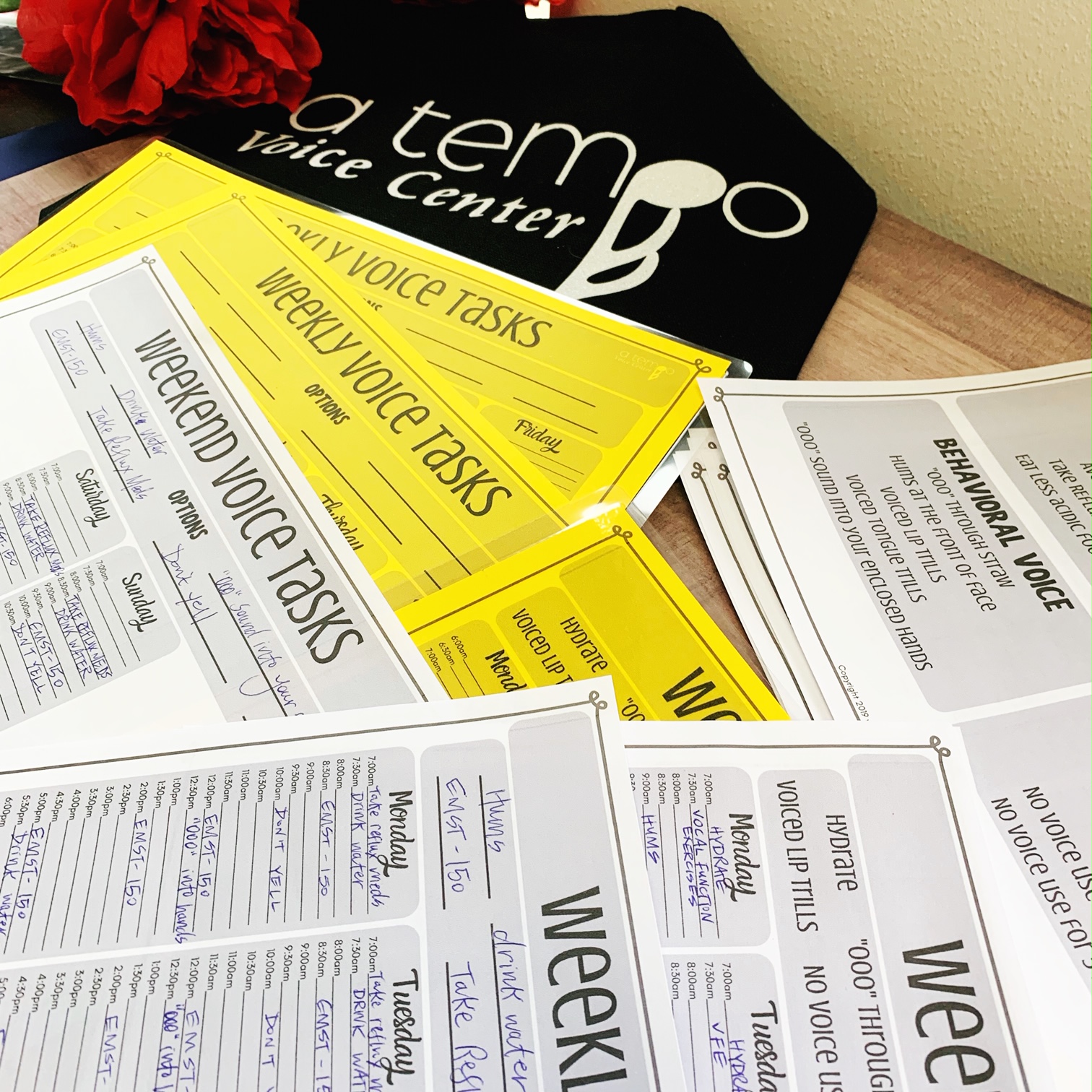 Weekly Voice Tasks Calendar for Speech Therapy
Keep track of vocal health habits with this handy calendar for speech therapy and voice therapy sessions. Fill-in the blank for reminders and accountability.
Includes options for 6am-9pm or 7am-10pm
Monday through Friday weekday, as well as Saturday & Sunday Weekend Page
Includes copies for blank fill-in goals with a template for suggested vocal tasks categorized by type. Includes copies with suggested goals as well.
Print doublesided for lamination, or single sided for monthly organization.
This is used in my clinic to help keep patients accountable for their recommended vocal tasks and suggestions.
If you experience hoarseness for voice changes for longer than 2 weeks, please see an otolaryngologist or Ear Nose Throat doctor for an evaluation.
Please download and save the files immediately because the emailed links expire.
Please contact me for a discount on multiple license pricing if you are planning to purchase for your clinic where multiple SLP's will be using the product.